Responsibly Manage Your Universal Waste
The day-to-day operations of your cannabis facility may involve the use of harmful universal waste materials. Universal waste includes products that contain toxic substances that can harm the environment. Whether your operation uses fluorescent bulbs or aerosol cans, we have the right tools and procedures to safely haul, recycle and dispose of.
Universal waste regulations require these materials should be disposed of responsibly and compliantly. By working directly with Easy Waste Management, you can rest assured that your business takes environmentally conscious measures to keep hazardous waste out of landfills.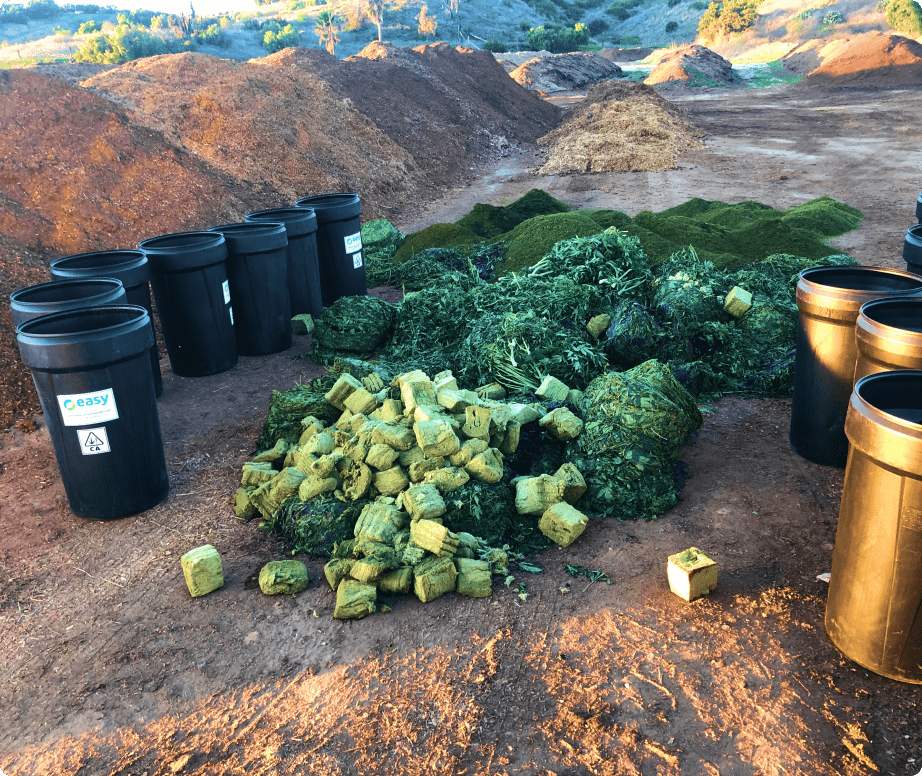 The Environmental Protection Agency (EPA) defines and classifies the following materials as the four main types of universal waste:
Light Bulbs/Lamps:

Common examples include, but are not limited to, fluorescent lamps, high-intensity discharge lamps, metal halide lamps, and mercury vapor bulbs.

Batteries:

Any battery-operated electronic devices, such as cannabis software monitors, flashlights, and grow light and other related equipment.
Pesticides:

Substances or mixtures that intend to serve as plant regulators, defoliants, or desiccants as well as substances that prevent, kill, ward off, or minimize pests.

Mercury-Containing Equipment:

This includes any gear or device parts that contain elemental mercury, such as thermostats, temperature and pressure gauges, and certain switches.
Alongside our cannabis waste management services, Easy Waste Management takes a comprehensive approach to the hazardous materials within your organization. Our team can help you make sense of regulations, ease the process of collecting and transporting your waste, and provide environmentally sound solutions.
The experts at Easy Waste Management are here to help ensure your harmful waste stays out of landfills. Whichever types of universal waste you come across in your operation, we have a reliable and affordable recycling solution for you. Contact us today to learn more!