Staying compliant with California's cannabis licensing agencies is a responsibility of all retailers, cultivators/processors, and manufacturers. One of the largest violations from all cannabis businesses is failing to handle waste disposal properly. As many in the cannabis industry are realizing, discarding and accounting for plant material and cannabis products are essential to following legislation and avoiding fines. Easy Waste Management provides a step-by-step guide for creating a marijuana waste management plan, so you can meet your disposal needs in California.
Developing a Waste Management Plan for Cannabis: Your Step-by-Step Guide
Cannabis businesses that fail to devise a proper waste management plan violate the policies of their respective governing agencies. Luckily, regulations about marijuana waste management are relatively similar across the board, whether you're a cultivator, manufacturer, or distributor. Below we discuss how to create a waste management plan for cannabis in just four steps that's compliant with all local, state, and federal regulations.
1. Mark Cannabis Material as "Unrecognizable and Unusable"
The Bureau of Cannabis Control (BCC), which governs a variety of businesses including distributors, dispensary stores, labs, and other retailers, requires handlers to render any waste "unrecognizable and unusable", as does the Manufactured Cannabis Safety Branch (MCSB). The MCSB oversees marijuana product manufacturers and products that are meant to be consumed, inhaled, or used topically. However, CalCannabis Cultivation Licensing, who is responsible for cannabis cultivators, nurseries, and processors does not require their licensees to depict any material as unrecognizable and unusable before the waste is removed from the business or location.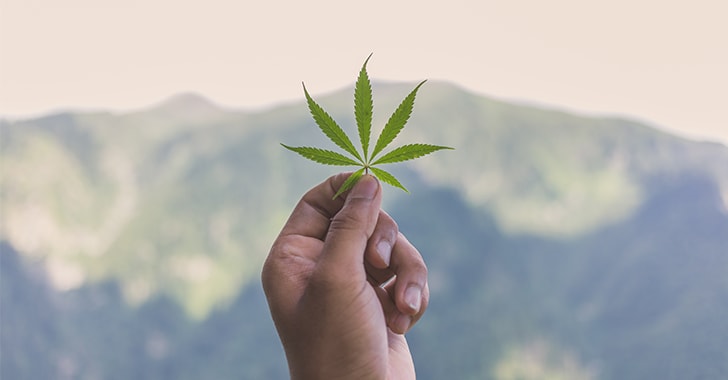 2. Dispose of Cannabis on Premises
Businesses must dispose of marijuana-related waste in a secured area on their premises that is only accessible to them and their locally-approved waste hauler. After removing cannabis waste from its packaging, it should be stored in a UN-approved, air-tight container that includes biodegradable lining.
3. Ensure Cannabis Leaves Property Through Licensed Hauler
Typically, a cannabis hauler will visit the licensee on a predetermined schedule to remove cannabis from the waste receptacle and replace the containers. They're also responsible for updating a business' track-and-trace reports to ensure their products are accounted for as they move through the cannabis supply chain system.
4. Partner with a Green Waste Compliance Organization
Cannabis waste is often considered to be organic waste (unless it is mixed with or contains hazardous material), which means it can be recycled as such. Rather than letting plant waste fall into a landfill and emit harmful toxins to our environment, most products can be given a new life through a composting facility. When searching for a waste hauler to partner with, look for one who focuses on composting and recycling.
Easy Waste Management has the safety and health of the Earth in mind through every step of our marijuana waste disposal process. In addition to plant material, we also can recycle most packaging, paper items, and other solid waste. Plus, we'll make sure your staff members are fully trained so they can do their part in disposing of cannabis waste. Work with Easy Waste Management to stay at the forefront of compliance. Request your free consultation today!