Although many California municipalities are considering a ban on recreational cannabis sales, the medical marijuana industry continues to flourish statewide, producing hazardous waste along with it. For cannabis cultivators and processors, waste management can be a confusing and, therefore, often overlooked part of the business. That's why Easy Waste Management is here to walk you through medical marijuana waste disposal and the importance of complying with state regulations.
How to Dispose of Medical Marijuana Waste in California
Due to license requirements, medical marijuana waste disposal in California is just as complex as recreational cannabis waste management. Whether you work within the medical or recreational cannabis industry, all operators are subject to the same strict waste disposal regulations. Those regulations, which apply to all growers, dispensaries, and distributors, include:
All facilities must designate a secured area to store medical marijuana waste. The waste should only be accessible to the operator and the cannabis waste disposal company that removes it.
All operators must render cannabis waste "unrecognizable and unusable" as required by the Bureau of Cannabis Control (BCC) and Manufactured Cannabis Safety Branch (MCSB).
All California licensees must track, trace, and record waste disposal processes to account for the destruction of cannabis goods. Accurately reporting using the state's track and trace system is especially important because state regulators monitor the accumulation of waste by weight. If regulators uncover any discrepancies in these reports, it's a red flag for potential violations and may even trigger an investigation.
Cannabis regulators take waste generated by cannabis cultivation seriously, not only for public health but also for environmental concerns. Their ultimate goal is to keep unsafe products out of the hands of potential consumers and minimize environmental hazards.
As a licensed operator, it's of utmost importance to take your operation's disposal of medical marijuana waste seriously to avoid violations, fines, and license suspensions. To put it in perspective, let's review what happens when you don't adhere to cannabis waste disposal California statutes and regulations.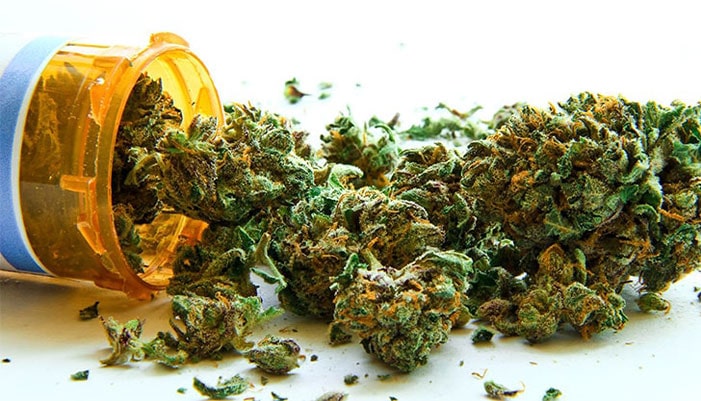 Improper Disposal of Medical Marijuana Waste
If your operation is improperly managing medical marijuana waste, you could be subject to substantial fines. Fines for mismanagement of cannabis waste range from $500 – $1000 per violation. In extreme cases, California cannabis processing firms have been fined over $45,000 for illegal hazardous waste disposal.
Examples of violations that could be flagged include:
Not adhering to the cannabis waste management plan approved during licensing
Not using a secured waste receptacle or secure area for storing cannabis waste before disposal
Not keeping extensive and definitive records of medical marijuana storage and disposal
Not transporting cannabis waste to its proper facility for recycling or disposal
With hefty financial repercussions and possible disruptions to your operations at risk, taking cannabis waste management seriously is a must.
Managing Medical Marijuana Waste with Easy Waste Management
To ensure you follow marijuana disposal regulations, it's best to team up with a company that handles the intricacies of the process. Easy Waste Management is California's premier cannabis waste disposal company. We specialize in environmentally friendly waste practices and superior customer service.
Our team works with you from initial licensing to application to ensure your cannabis waste management plan is efficient. Whether you're a recreational or medical marijuana licensee, it's time to invest in systems to safeguard your business.
Schedule a free consultation now to begin customizing your cannabis waste management plan.